Saturday afternoon through evening was a testimony to this, as a group of parents and students from Chester-East Lincoln held a fundraiser at Friendship Manor.

The fundraiser created the seed money for the Austin's Song scholarship fund, which will provide musical instruments to children who might not otherwise be able to participate in band classes in school. The scholarship is being established in honor and memory of Austin Gee, an 11-year-old Chester-East Lincoln student who lost his life in the brutal slayings of the Gee family last fall.

Austin loved music. He sang in the school chorus program and played alto saxophone in the school band.

In chorus he participated in the Illinois Music Educators Association regional festival his
fifth-grade year and was hoping to be able to do so again this school year.

In band, he was well thought of and served as an inspiration to his peers, helping some of them to also become interested in music and playing instruments.

According to C-EL music teacher Sarah Crim, it was the parent of one such inspired child who came to her and suggested that the parents and students do something to honor Austin, such as provide instruments for students.

Robert Hoeff's son was a good friend of Austin and even began playing alto sax because of that friendship. Crim said that it was Hoeff who really got the ball rolling on setting up the scholarship fund.

Soon, though, other parents started getting involved, including Jeramy Berglin, who has a child in band and is the manager of the kitchen at Friendship Manor.

Crim said she heard from Berglin one day that if the group wanted to do a dinner fundraiser, he could make the dining hall at the facility available to them.

With a good head of steam, the group rolled on. A dinner was planned and a bake sale organized.

The students sold advance tickets, the food was all donated, special music was planned, and everything just came together.

Saturday afternoon, the group saw the fruit of their work. As a steady stream of people lined the far wall of the dining room, tables were already filled with people enjoying a good meal. Every half-hour or so the young people of the C-EL chorus got up and offered a song under Crim's direction.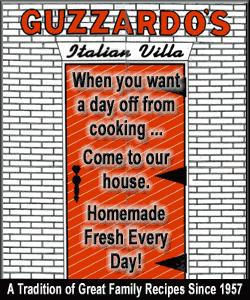 A little after 5 p.m., with two hours remaining in their event, the scholarship fund had acquired $2,400, with the promise of more to come.
Crim said that raising this kind of money was essential if the scholarship is to provide one musical instrument per child per year.
On the low side the cost of a flute runs around $500, and larger brass instruments such as French horns can cost up to around $1,500.
Crim said that with what they have raised they can guarantee one child will be offered the opportunity to learn and love music as Austin did.
In addition to these funds, the group is also asking that parents or older students who are no longer involved in band consider donating their good used instruments to the scholarship fund. She said that donated instruments will certainly be put to good use, once again giving another child an opportunity he or she might not otherwise get to play.
Crim said that when selecting a student to receive an instrument, there will be a process involved. Students under consideration for the scholarship award will need to be well-rounded with noted good behavior and good grades, plus they will be students whose family would suffer a hardship if they had to try to purchase an instrument on their own.
So once again, the residents of Lincoln and Logan County have come to the aid of a great cause.
While nothing will erase the tragedy of the Gee family, doing things to honor them, keep them in good memory and help someone else along the way will always be worthwhile.
[By NILA SMITH]